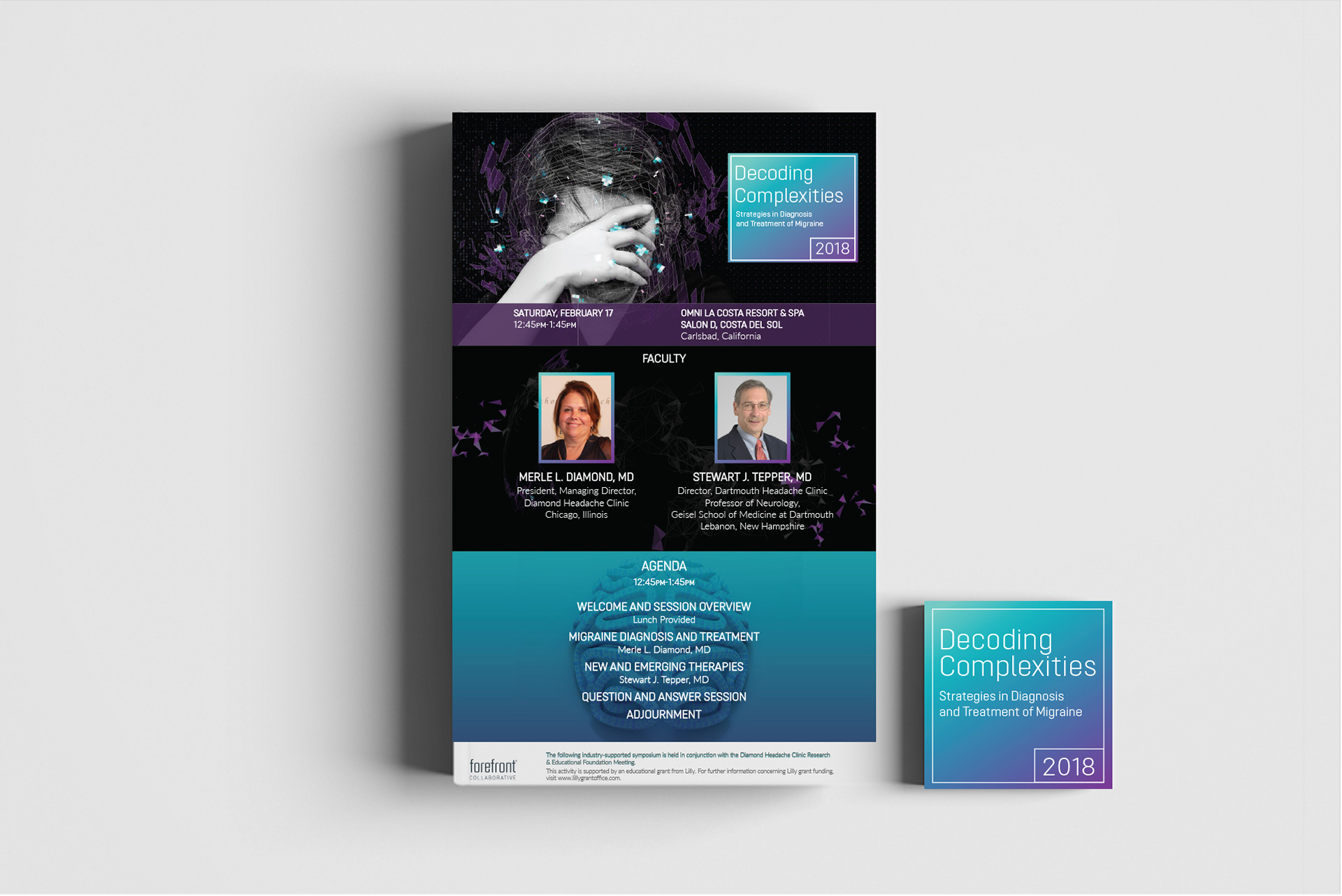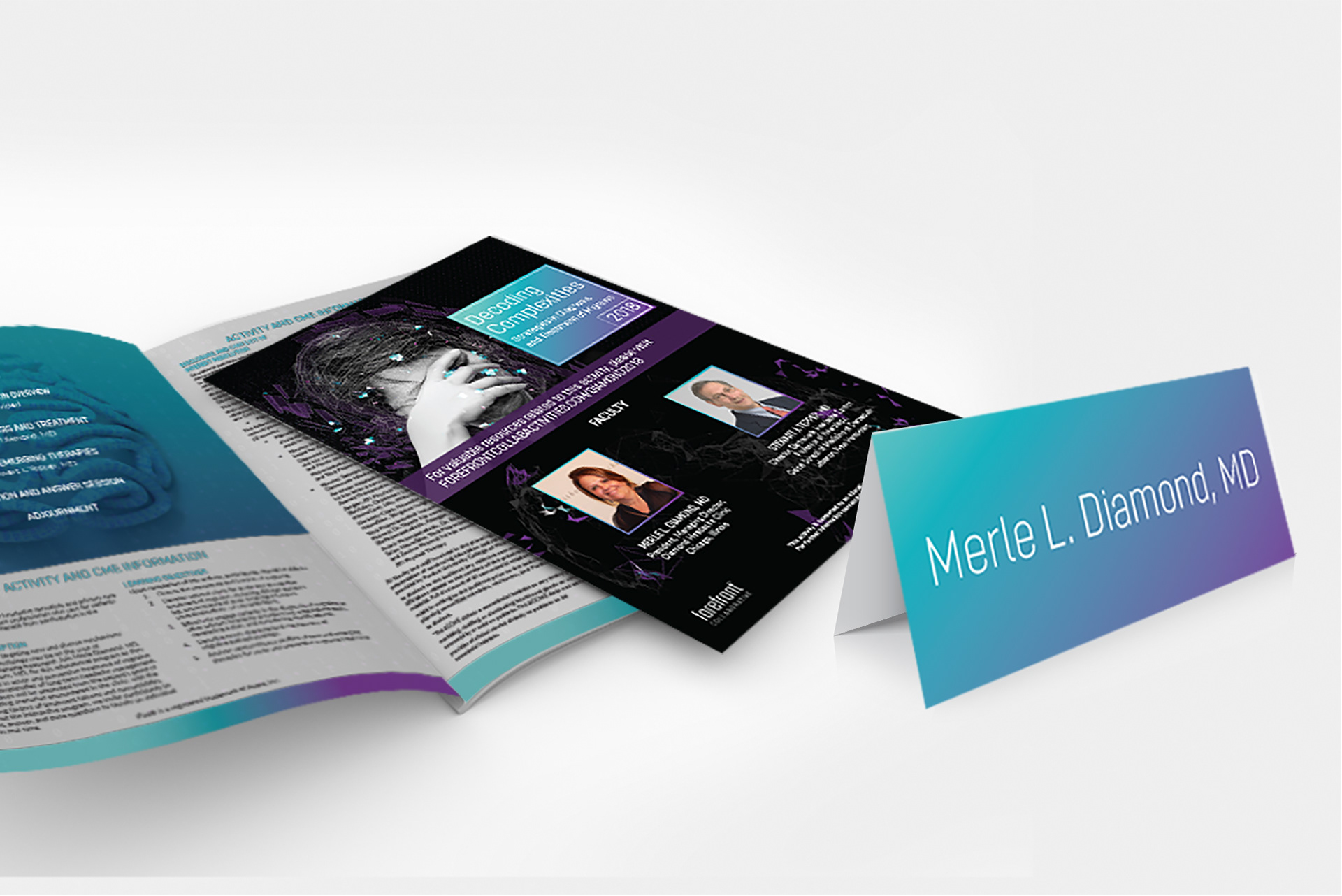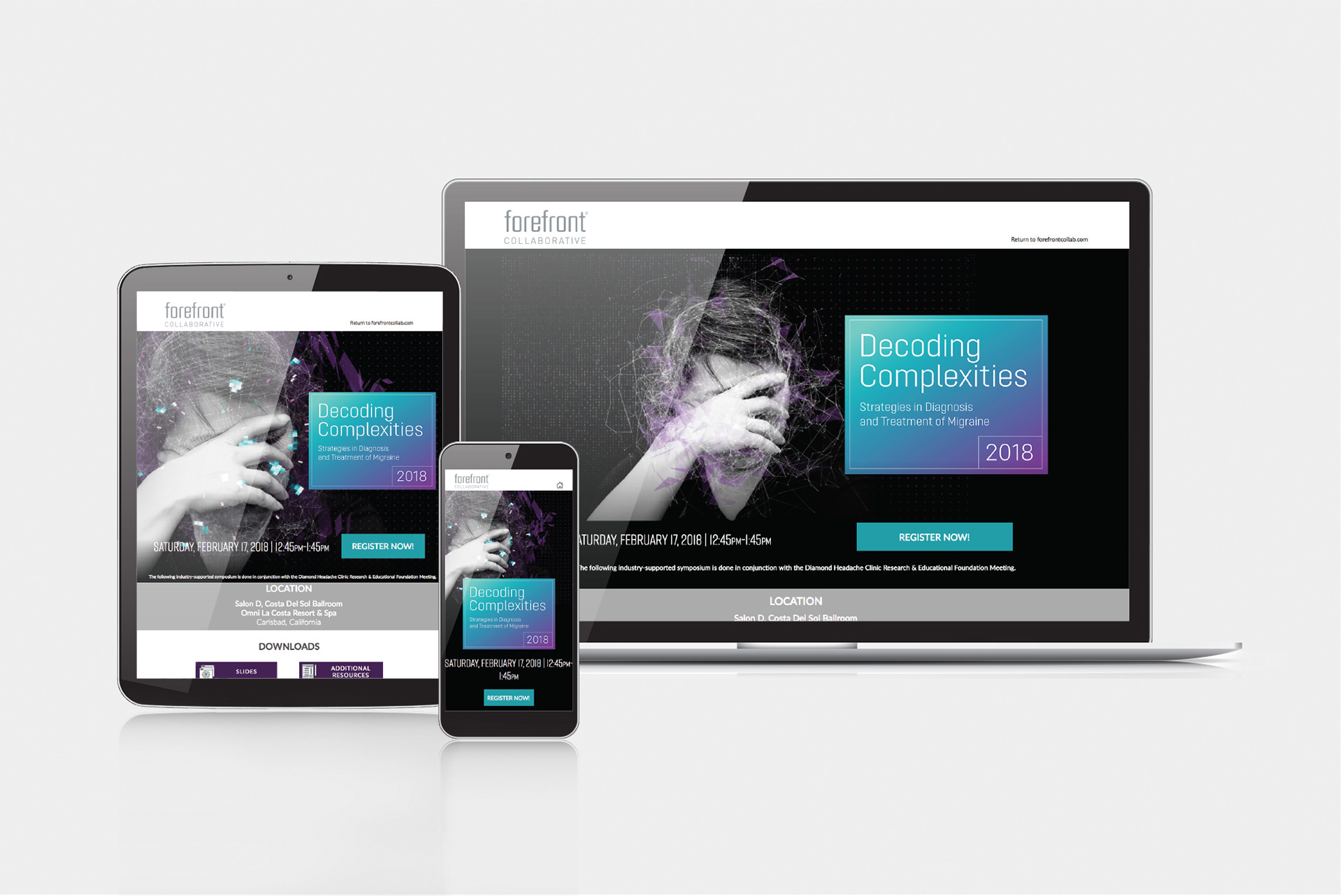 Diagnosis and Treatment of Migraine: Interactive Education for Headache Specialists and Primary Care Physicians 
Primary headache disorders are complex to distinguish and treat, warranting comprehensive and ongoing medical education as research increasingly uncovers effective medications with novel mechanisms of action. Forefront's goal upon completion of this activity was to have headache specialists and primary care physicians be able to 
1.
Discuss the prevalence and burden of migraine.
2.
Develop optimal plans for acute and preventive treatment of migraine, including difficult patients.
3.
Effectively engage patients in the diagnosis of migraine or other primary headache disorder.
4.
Describe newly characterized mechanisms of migraine pathophysiology.
5.
Analyze safety/ efficacy profiles of new and emerging therapies for acute and preventive migraine treatment.
As acting Art Director, for Forefront Collaborative, my goal was to guide the ideation process and develop an art theme that was a mix between highly scientific and highly personal. Within the presentation, we decided to incorporate patient case-videos and a medical pathway infographic to break up the didactic presentation. The infographic pathway was personal in tone, so providers could gain a sense of empathy for suffering patients and more incentive to effectively engage their patients. 
By partnering with Educational Measures, we incorporated iPads and created a more engaging and immersive learning environment. Providers could participate in polling questions, ask questions and have access to the slides, additional resources and more.
Past landing pages were created in WordPress, which were difficult to navigate, and burdensome on the Forefront account team to manage. Since the landing page was critical for provider registration to the live activity, I pitched, designed and developed  a custom landing page using Adobe Muse, so creative could have more control with the design and functionality and developing a site that was more user intuitive.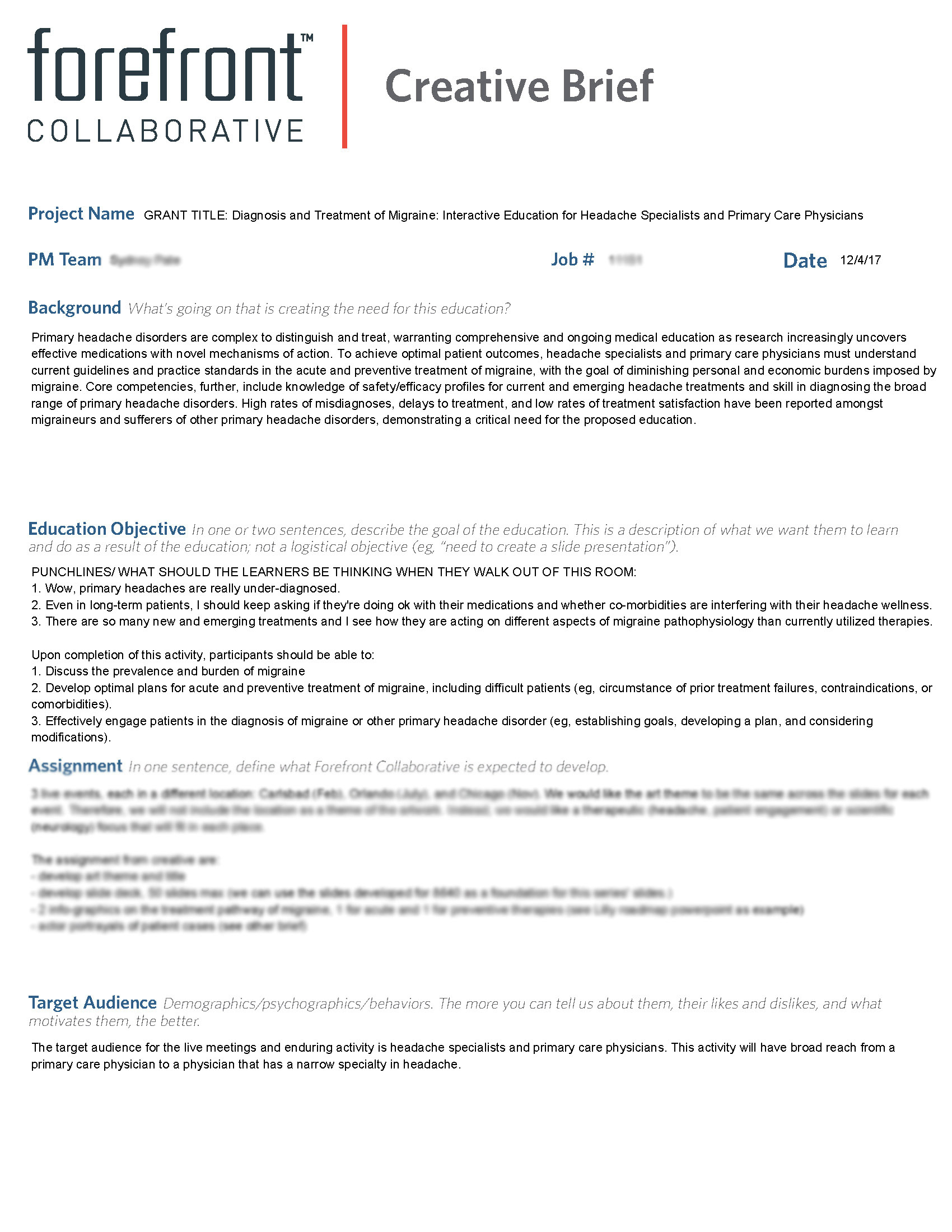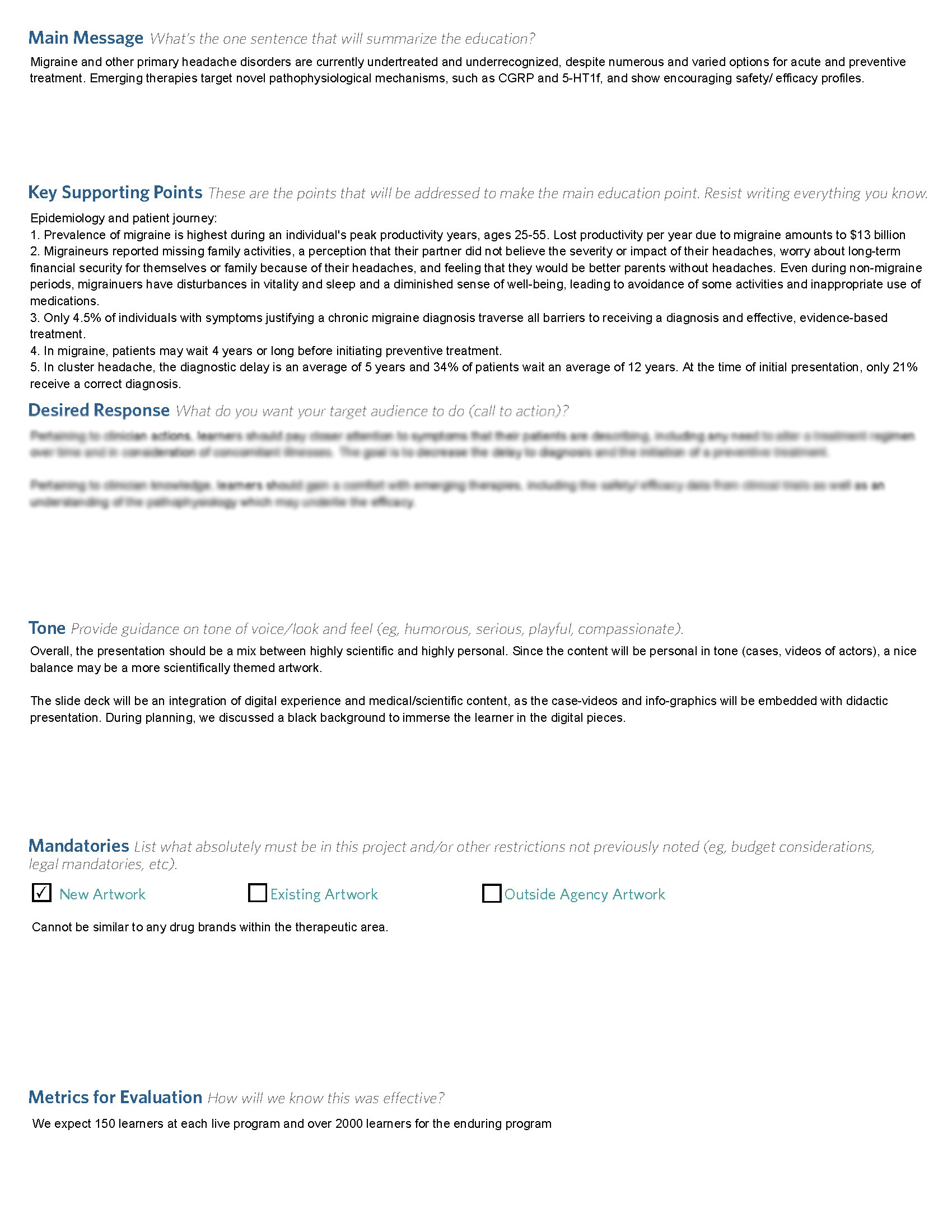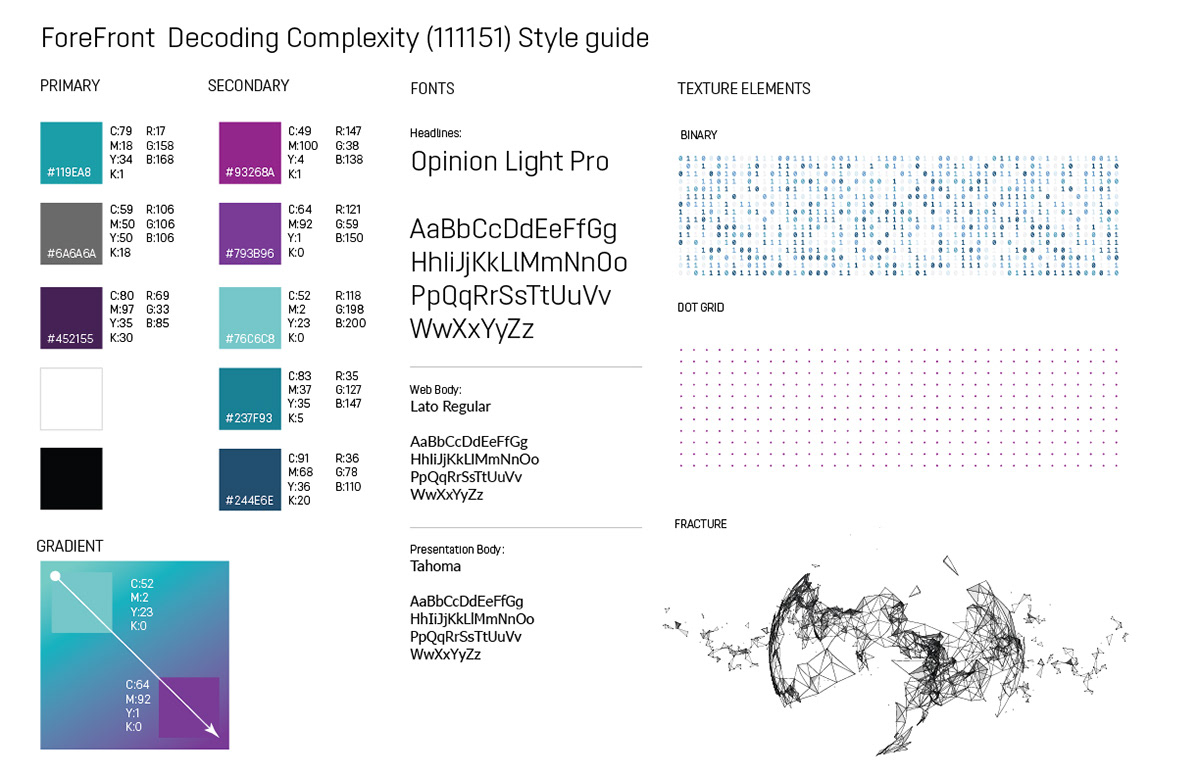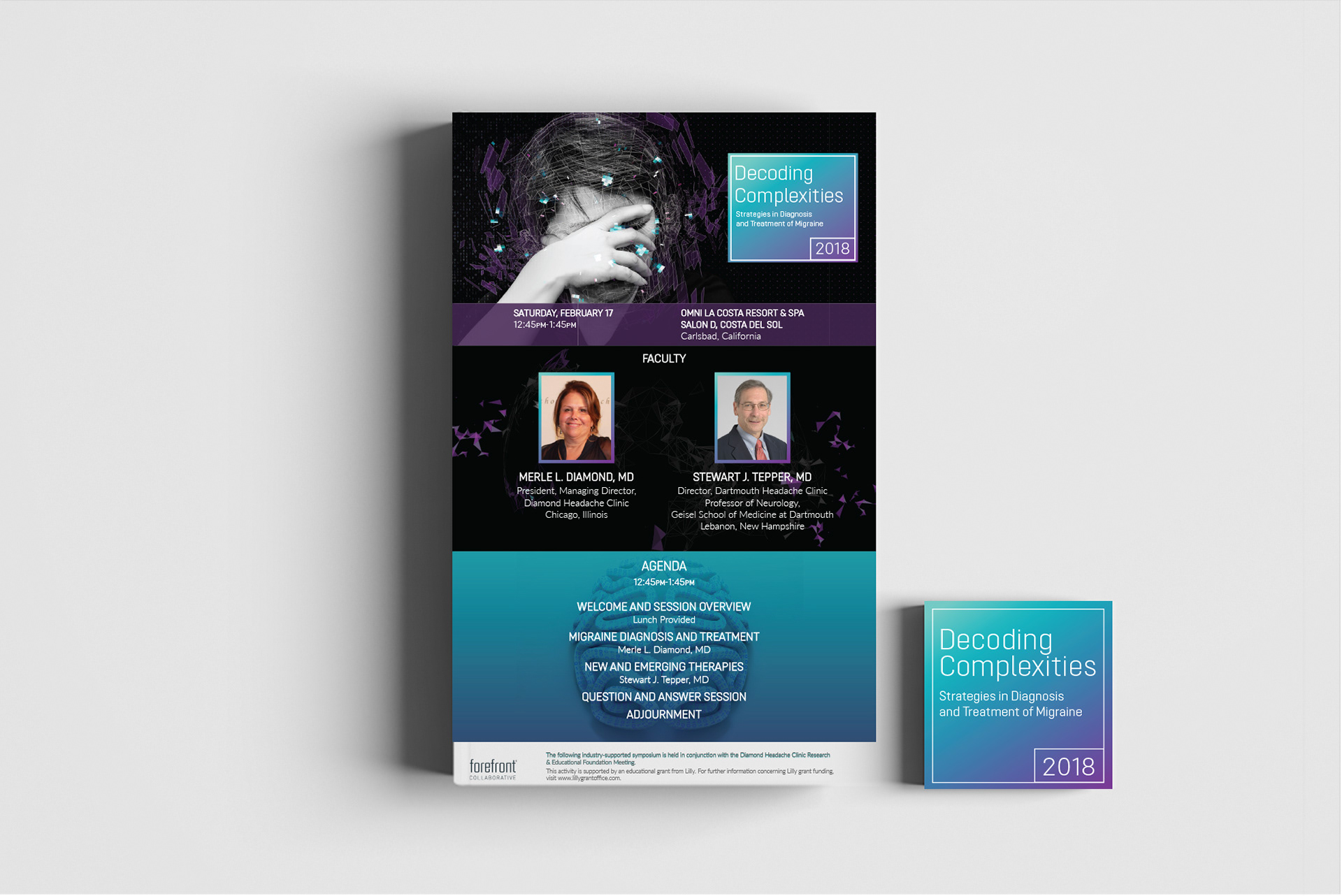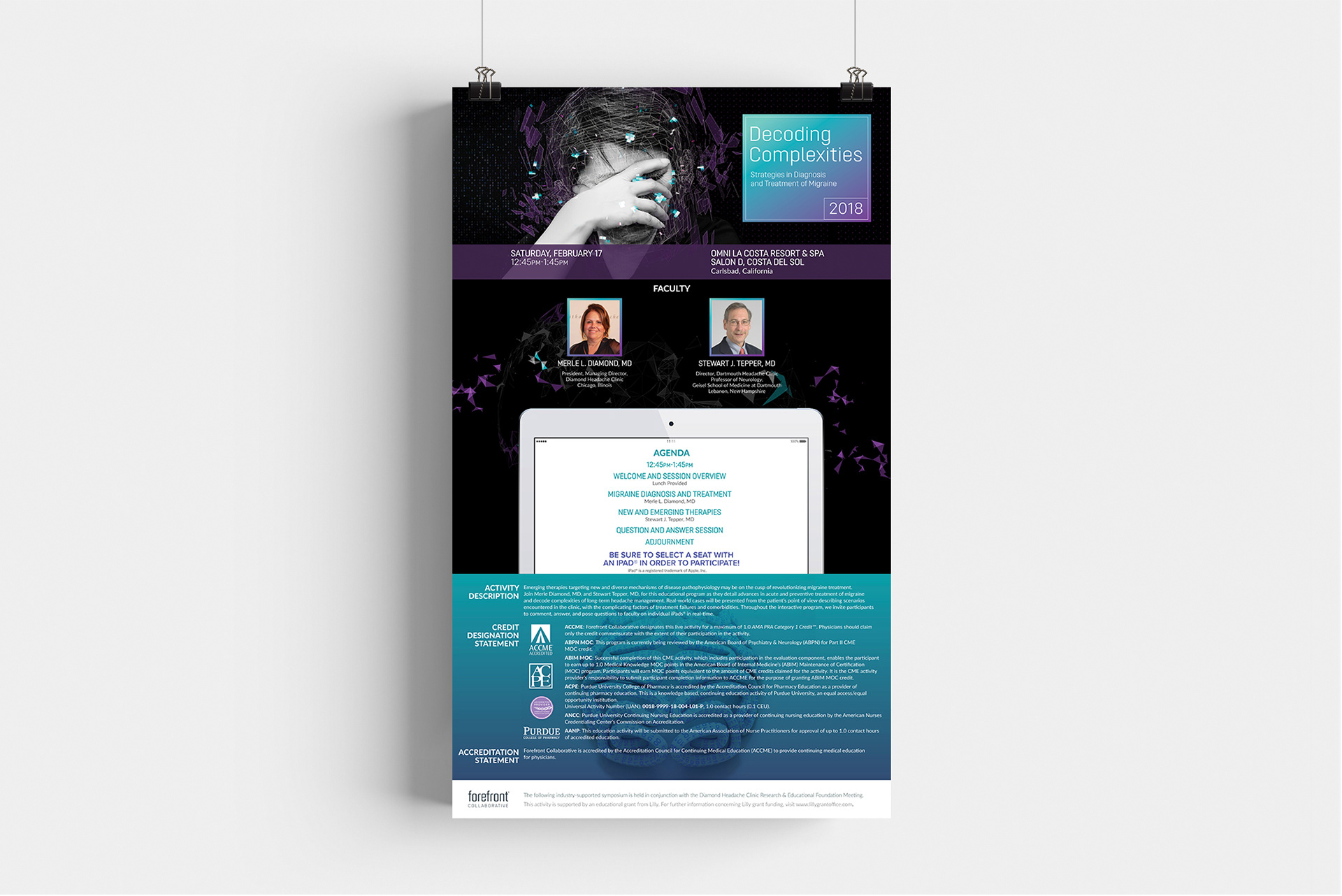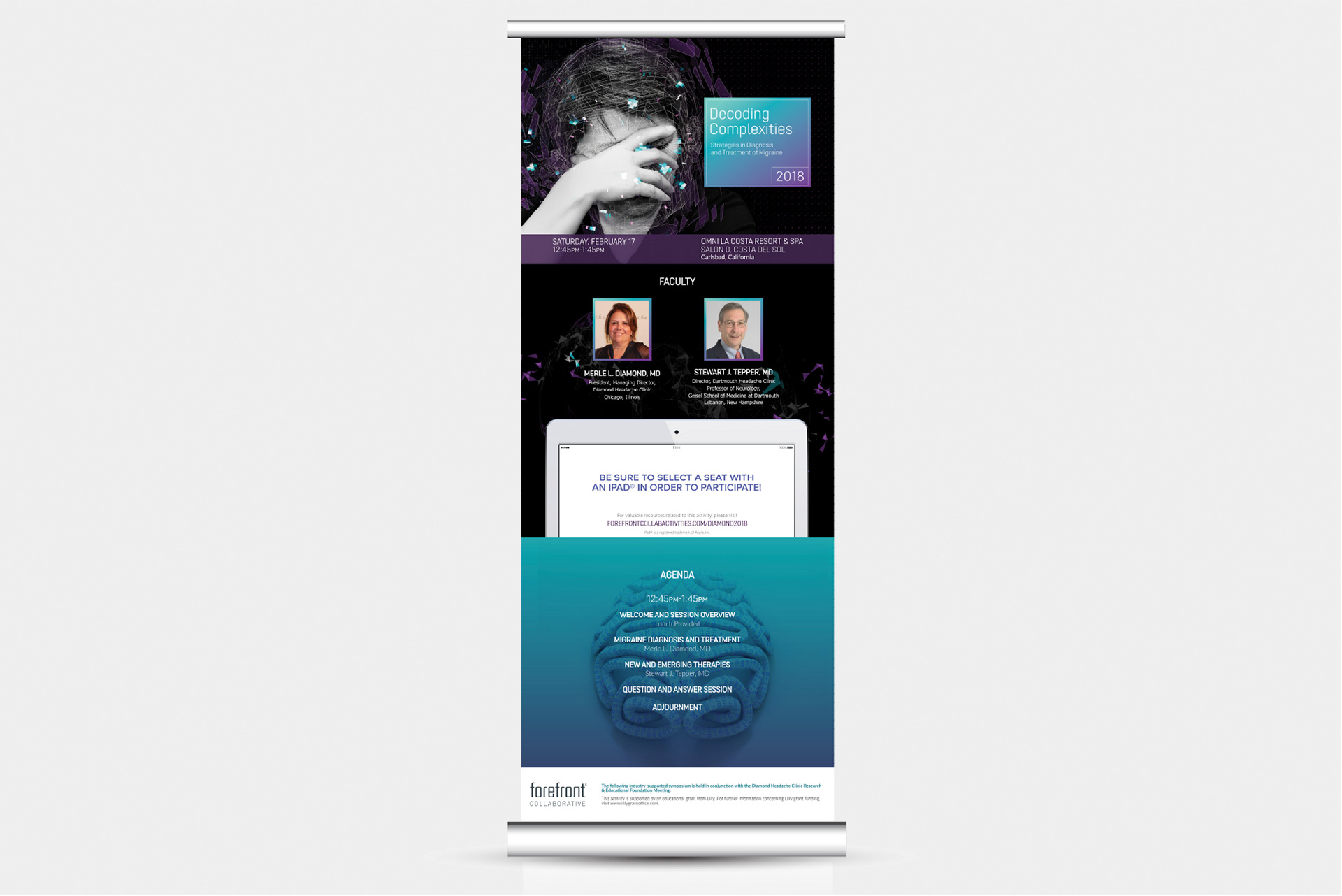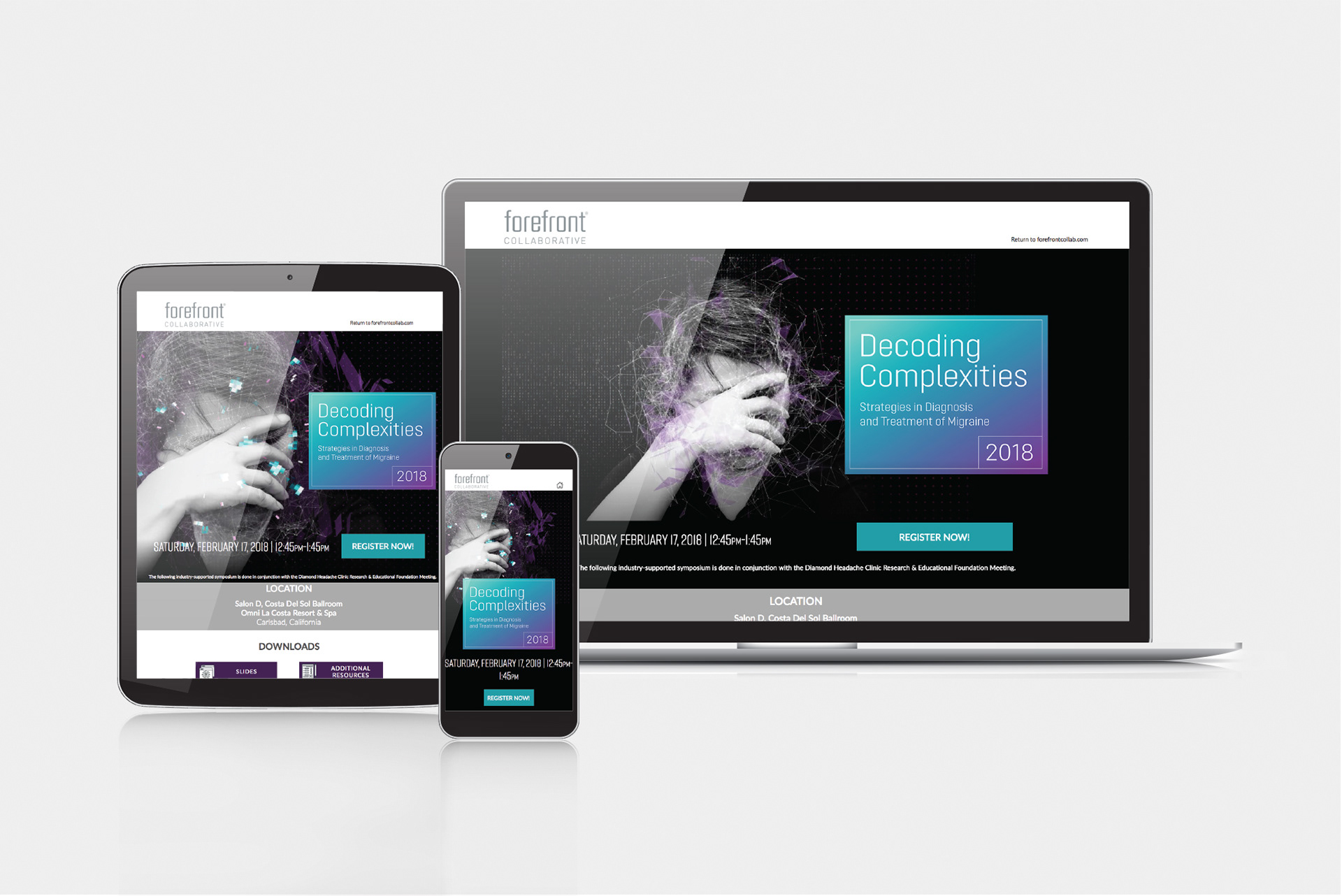 FACULTY'S ORIGINAL SLIDES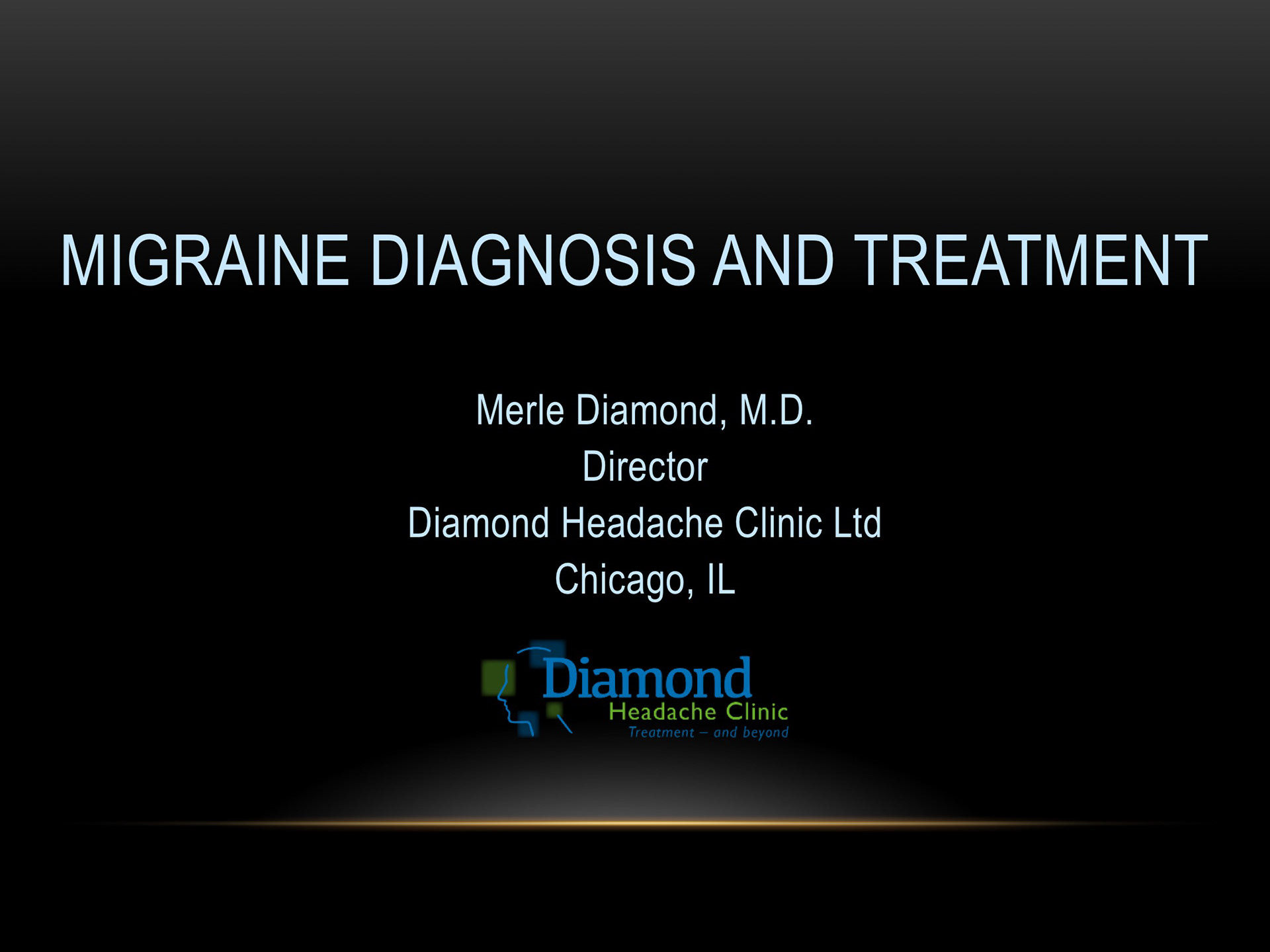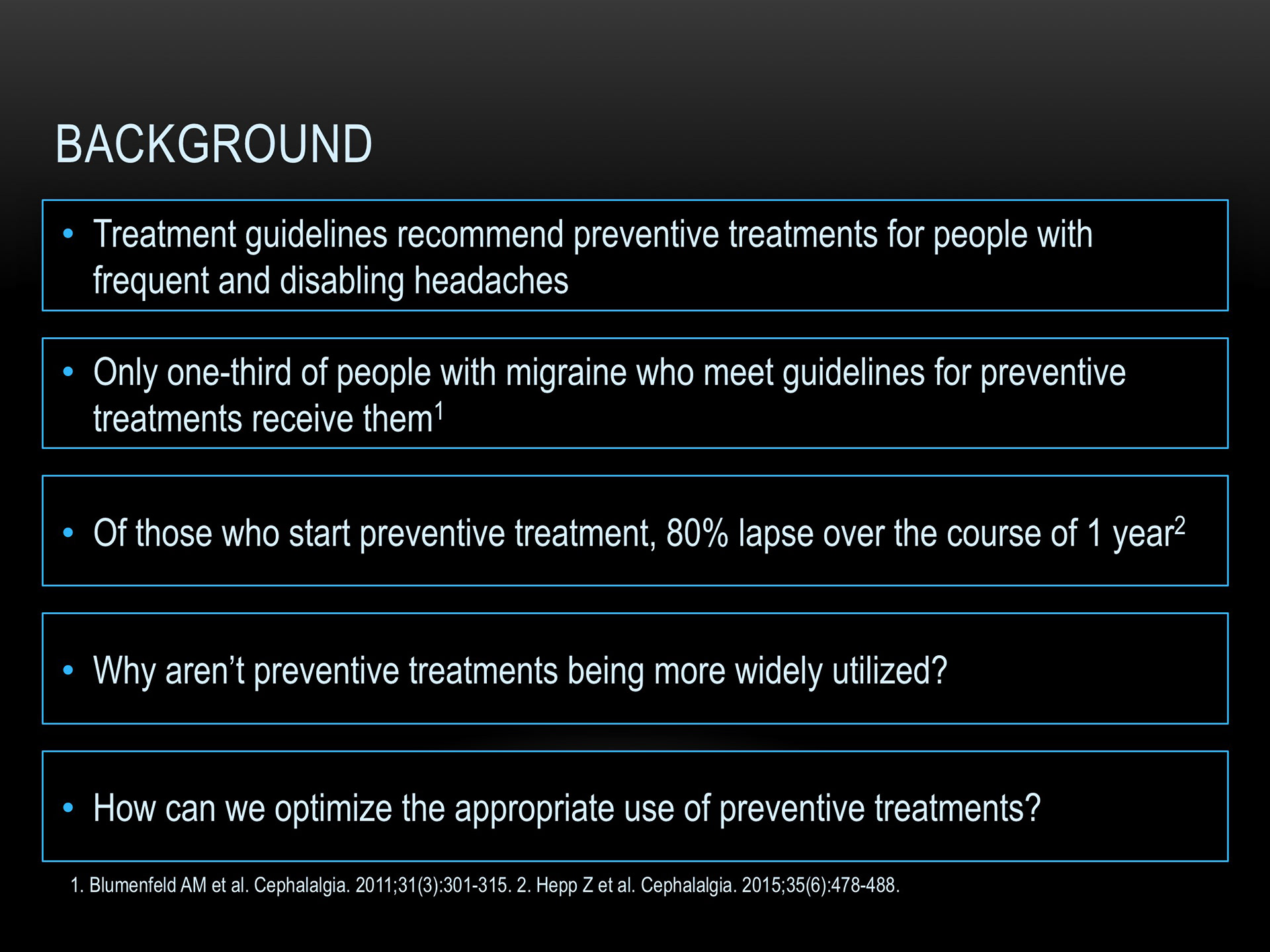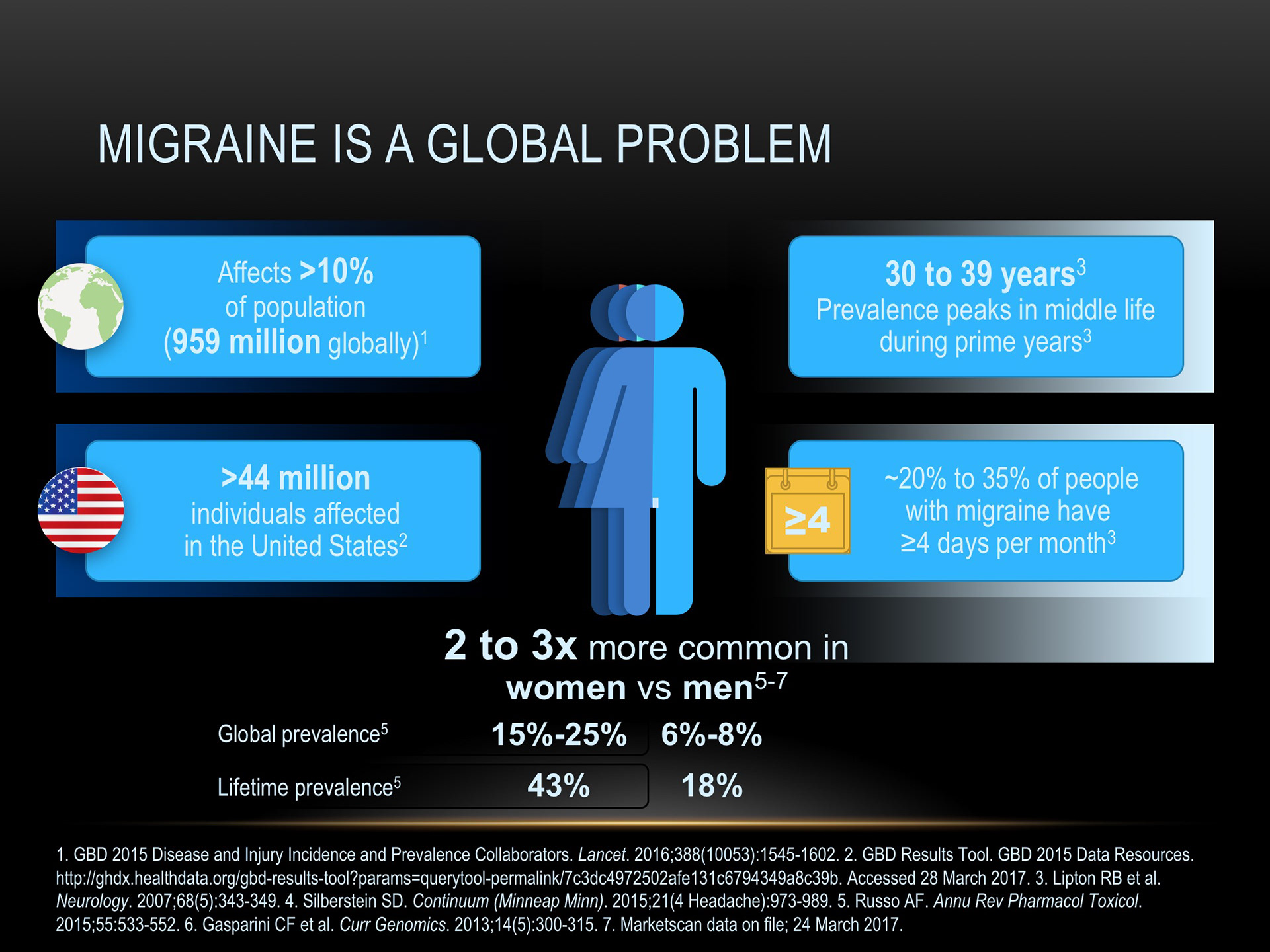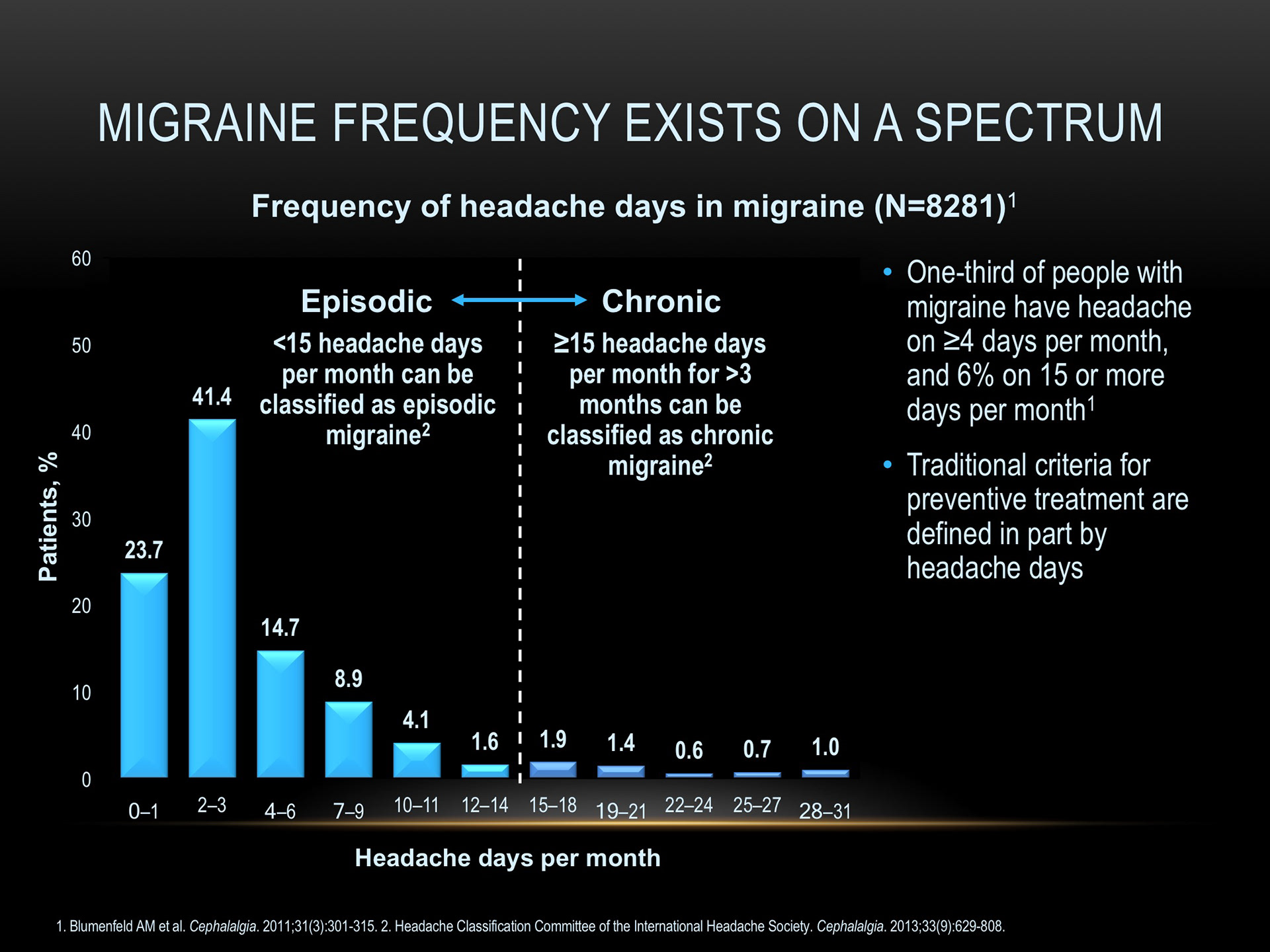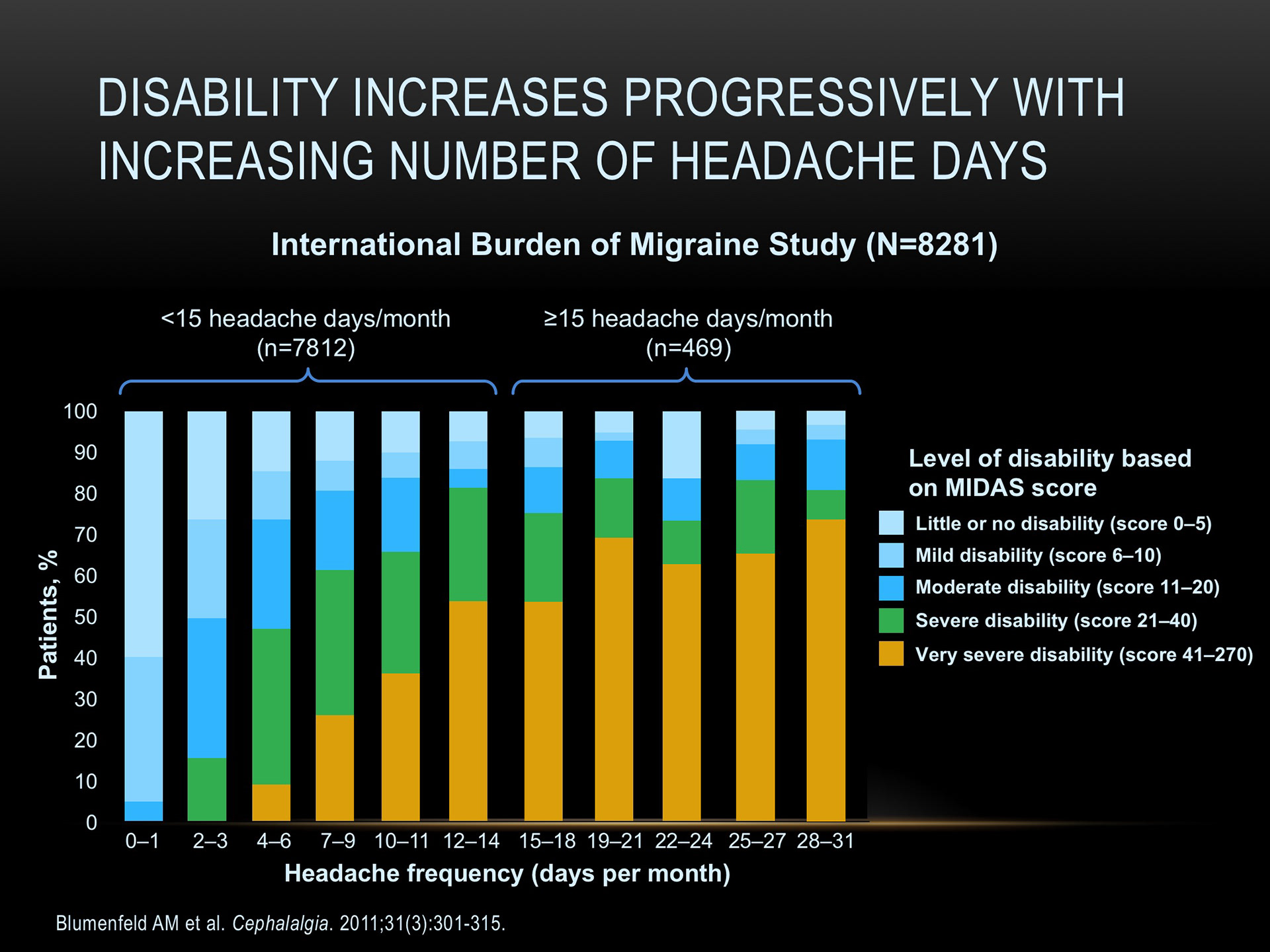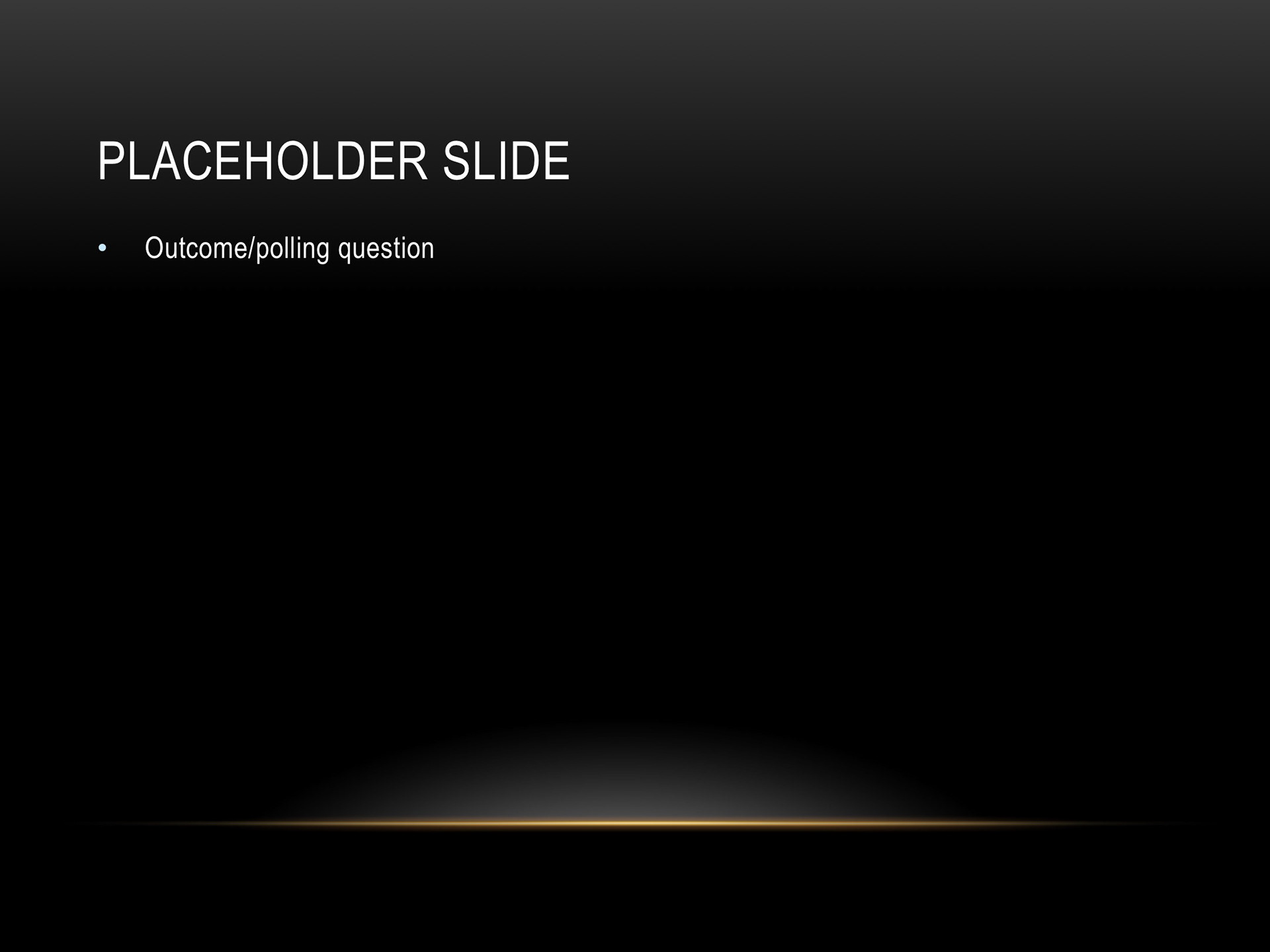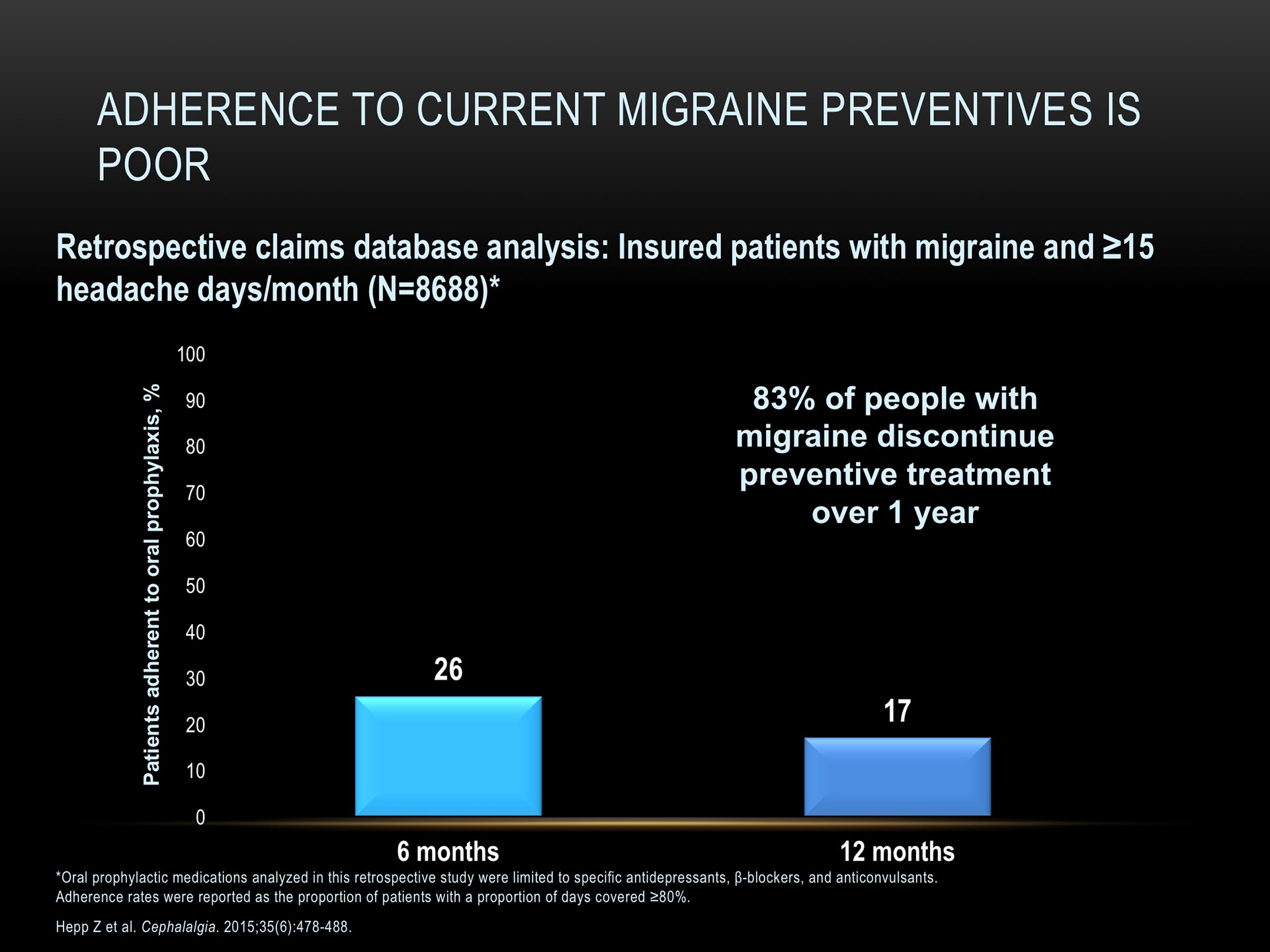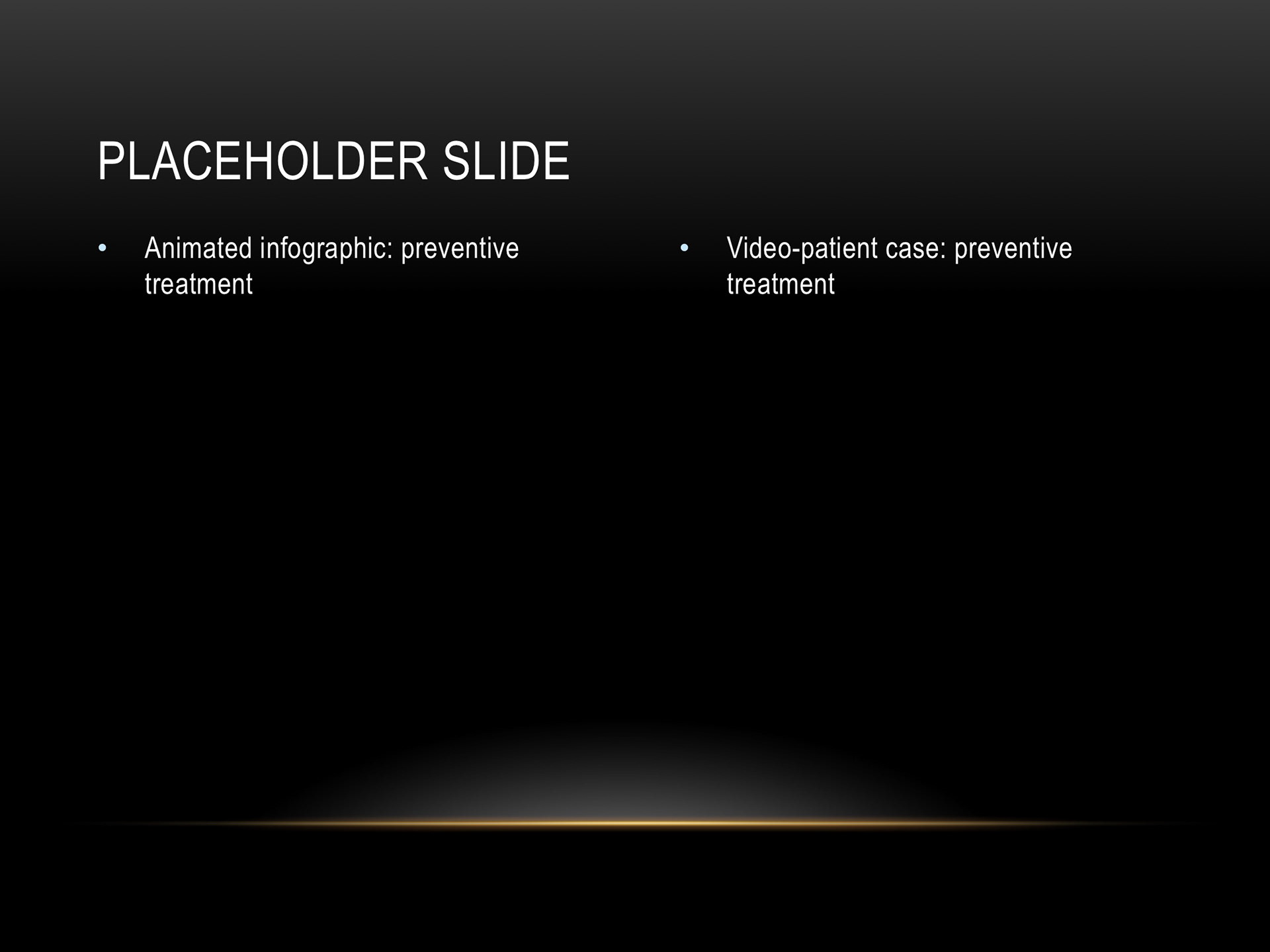 FACULTY REDESIGNED SLIDES